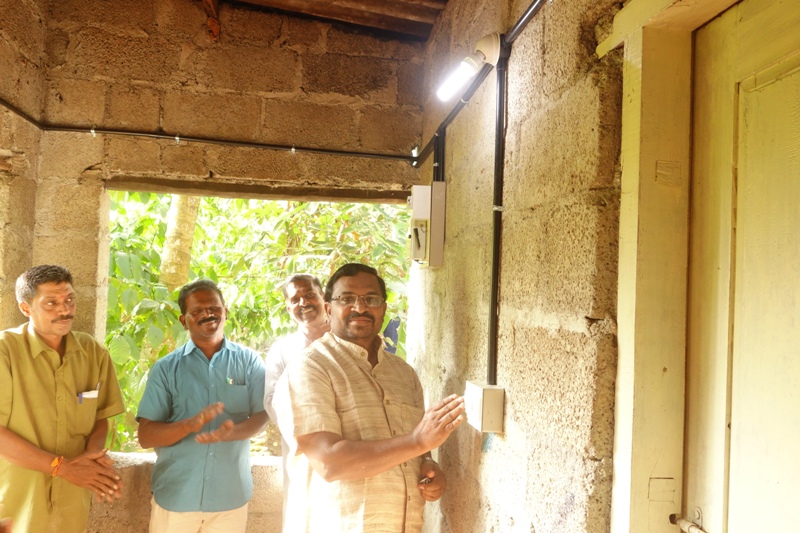 SEEDS India has joined the Total Electrification Project of Kerala Government by 2017. Under the prevailing rules, the beneficiary will have to bear expenses to extend the power line to the houses. It won't be possible for weaker sections to spend money on infrastructure to enable them to have electricity connection. In this scenario SEEDS India found a genuine beneficiary, a semi orphan family, incapable of finding the expenses for power connection. SEEDS India offered wiring expenses for the electrification. The family consists a mother, her daughter Omana and her two children Jishnu Raj and Nidhin Raj studying in Plus Two and Tenth respectively. For them meeting the two ends of life itself is very difficult. Their small house is located in a rocky hillside. Lack of electricity was a great hindrance for their daily life and children.
SEEDS India Director Dr. Thomas Mathew carried out the switch on program on 10th January 2017 in the presence of KSEB Officials and Panchayat Ward Member. SEEDS believes that this noble gesture will help the family especially children to make their education better.
Let the light shine!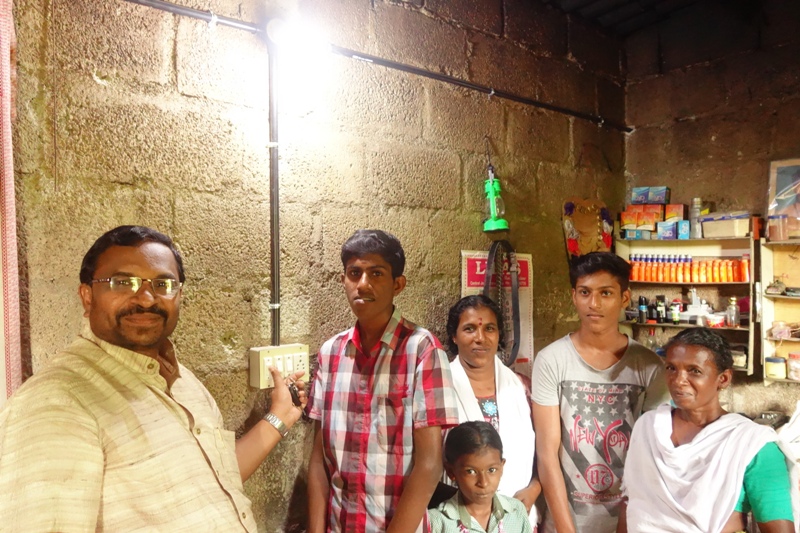 SEEDS India Director Dr. Thomas Mathew with the beneficiaries.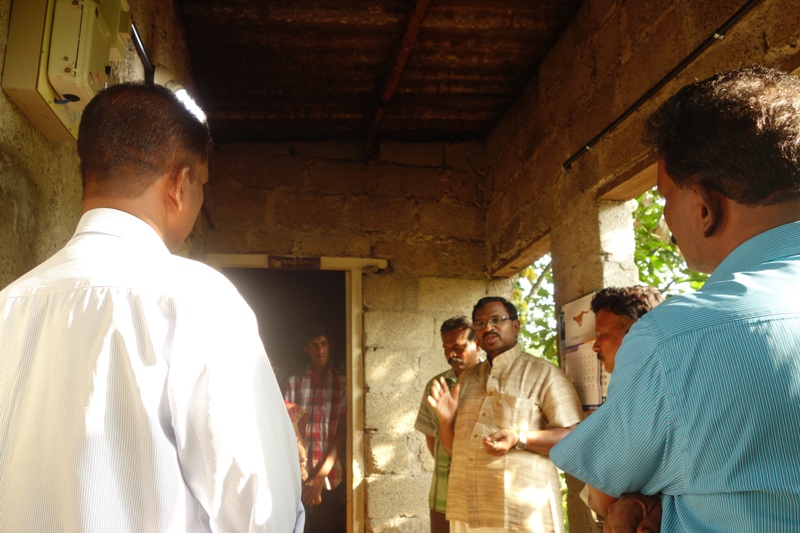 Dr. Mathew at the switch on Ceremony