I wish to share some photos of Chennai flood and my visit to the flood affected areas along with the officials of Annamali University Distance Education Centre, Guindy, Chennai and ARWEL, a popular organization for women empowerment based in Chennai.
Chennai is a dry and hot city and the only Metro city of South India, located in the state of Tamilnadu. Last week of November 2015, the city witnessed an extra ordinary rain fall comparing to last many decades. On December 1, 2015 the city got 200 mm rain within 14 hours, which eventually made an uncontrollable flood on Chennai city and its suburbs. Bus stations, railway stations, high ways, airport etc., all got covered by the flood water. Non movement of vehicles cut the reach between the people to people. Social workers, NGOs, charity organizations, local-self government, state and national governments all shocked for few hours but actively united to rescue the city soon after the catastrophe. According to the social activists, Tamilnadu had once 38000 lakes but now it has shortened to 13000. Lot of river banks were encroached by the real estate mafias to build apartments and naturally it attracted poor to stay close by them to get jobs like house maid, mechanical works etc. So the rain water did not get enough exit space and the same led to severe flood ever in the history of Tamilnadu.
More the city has grown, more the rivers and lakes got shrunk. Pollution and other encroachment of nature retaliated in such a bad way to Chennai, which may be a warning of the nature to all of us.
Though SEEDS India is a small organization, we held hands with other NGOs from Chennai to extend relief works by providing food items, napkins, used clothes and small donation. We are fortunate enough to work with Prof. Anbumani Arumugam, Annamalai University Distance Education Centre Director and a Board Member of International Association for Religious Fraternity and Peace, Mr. K. Ramachandran, Human Right Activist and IARF India Chapter President and Ms. Pascal Mary Antony, the leader of ARWEL (Association for Rural Women Empowerment and Liberation) and Ajiya Gakuin graduate. I thank them for letting us to join them in the need of the hour.
On December 28 and 29, 2015 I made a brief visit to their offices and the affected areas along with them. The flood water has been reduced but its aftermath and the sufferings still exist there. Though they lost all their household belongings, most of the people in the slums still live there; most of them even lost roof of their homes. Still they live on a hope that soon they are going to get a structured home; but the government action is slow as usual. So still thousands sleep outside the home and work as usual for their daily bread without much hope about the future.
This time also I carried some clothes and handed over to Ms. Pascal to deliver to the natives of her coastal village Sadras.
My visit to the Chennai city flood affected areas was accompanied by Mr. Ramachandran, a retired police officer and Human Rights activist. He helped me to interact with the people who affected the flood. Our meeting at Annamalai University office was a fruitful one. This office has become a liaison office to connect different NGOs and charity works in the midst of the severe flood and still lobbying for the government assistance to help the affected people especially those lived the roadsides and river banks. SEEDS India supports in the form of goods and donation were shared with both groups and they did selfless and marvellous services to the affected people voluntarily.
On the wake of the present situation, we have decided to approach the national and local governments to look at these pathetic lives of thousands of the poor and speed up the relief work, especially to get a simple housing and a good atmosphere for the children to study.
Hope these photos will help you all to understand the severe situation faced by the Chennai citizens especially the poorest of the society. Still we need support the relief works and we assure that we will be doing every possible help within our reach at the earliest.
Thomas Mathew,
Director_SEEDS India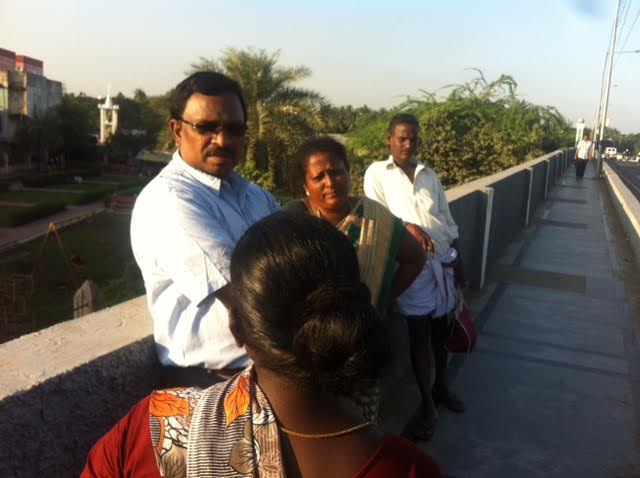 ---
View more photos here
Download PDF Report here