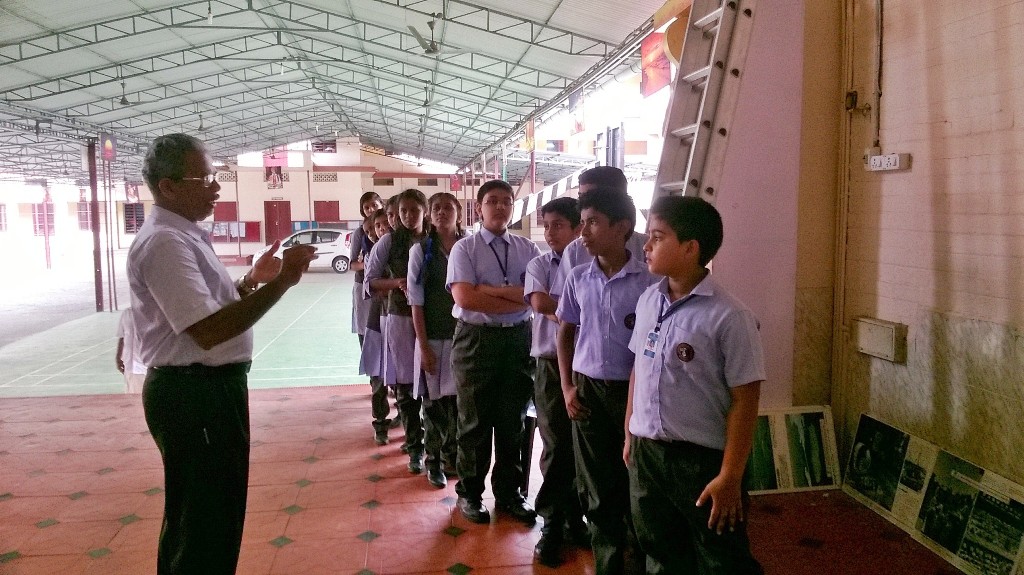 SEEDS India observed International Day of Peace (United Nations) at Mount Bethany English Higher Secondary School, Pathanamthitta Kerala on 22nd September 2015. A photo exhibition, calling for "NEVER AGAIN, Hiroshima-Nagasaki" was organized at the School premises.
Higher Secondary Principal Mr. M.D. Thomas inaugurated the exhibition and exhorted students about the importance of peace and urged them to strengthen the ideals of peace. The school management especially Principal Mr. M.D. Thomas was very supportive and rendered every possible help to organize the event. The exhibition was jointly organized by Mayors for Peace in association with SEEDS India, International Association for Religious Freedom & Fraternity (IARFP) and Mount Bethany English Higher Secondary School, Pathanamthitta. Over 1200 students and 30 teachers attended the program. The exhibition was scheduled to be held on 21st, however due a regional holiday here all educational institutions were remain closed and the program was postponed to 22nd.
Earlier, the institution had actively participated in the Peace Appeal Signature Campaign executed by Mayors for Peace 2020 Vision Campaign for the eradication of all Nuclear Weapons by 2020. Dr. Thomas Mathew, Vision 2020 Campaigner Mayors for Peace handed over 10001 Peace Appeal Signatures signed by over Ten Thousand school and university students from different parts of India to the Honourable Mayor of Hiroshima Mr. Kazumi Matsui at his office on August 4, 2015. Mr. Matsui will present the appeal at UN soon.