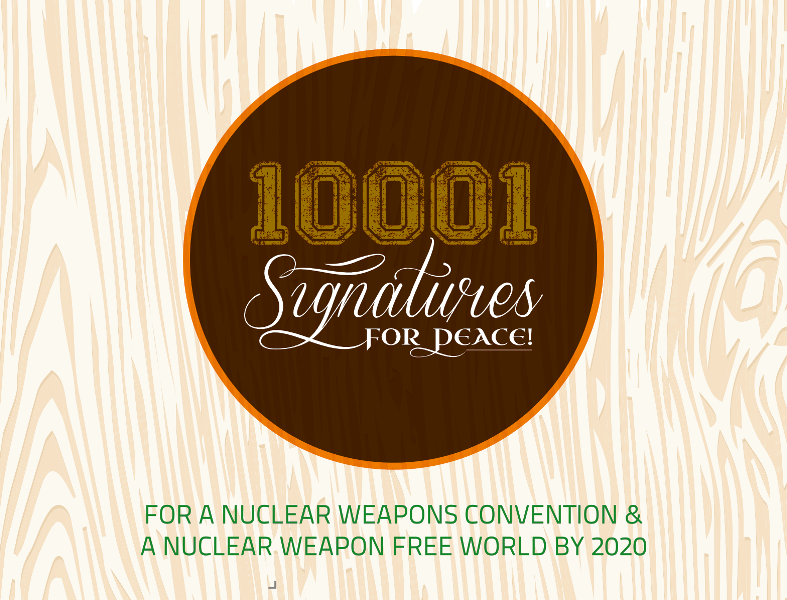 SEEDS India in associaiton with 2020 Vision Camapin of Mayors for Peace will organize various programs like Photo Exhibitions and Signature Camapigns to mark the 70th Anniversary of Hiroshima-Nagasaki A-bomb diaster. The details of the programs schduled are below: August 6, 2015: Mallapuzhasserry Panchayath and Vision 2020 campaign will organize Peace Signature Campaign at CMS Higher Secondary School, Kuzhikala, Pathanamthitta
August 9, 2015: Signature Campaign at Government Vocational Higher Secondary School, Aranamula, Pathanamthitta.
Vision 2020 Campaign continues it Signature Campaign in Kerala, Tamilnadu and Karnataka States on August 6-9 ,2015. The target is 10000 signatures for a nuclear free world through this campaign. Already more than 10000 signatures has been collected since the campaign started in Kochi by the Honorable Mayor Tony Chammini in the presence of Mr. Yasuyoshi Komizo, Chairperson, Hiroshima Peace Culture Foundation on September 26.
Kochi City, Vision 2020 Campaign and YMCA Kerala Region will hold a Photo Exhibition at YMCA camp site, Aluva on August 6, 2015.
Vision 2020 campaign will organize 10 Photo exhibitions at various schools and colleges in South India since August 3- December 10, 2015.