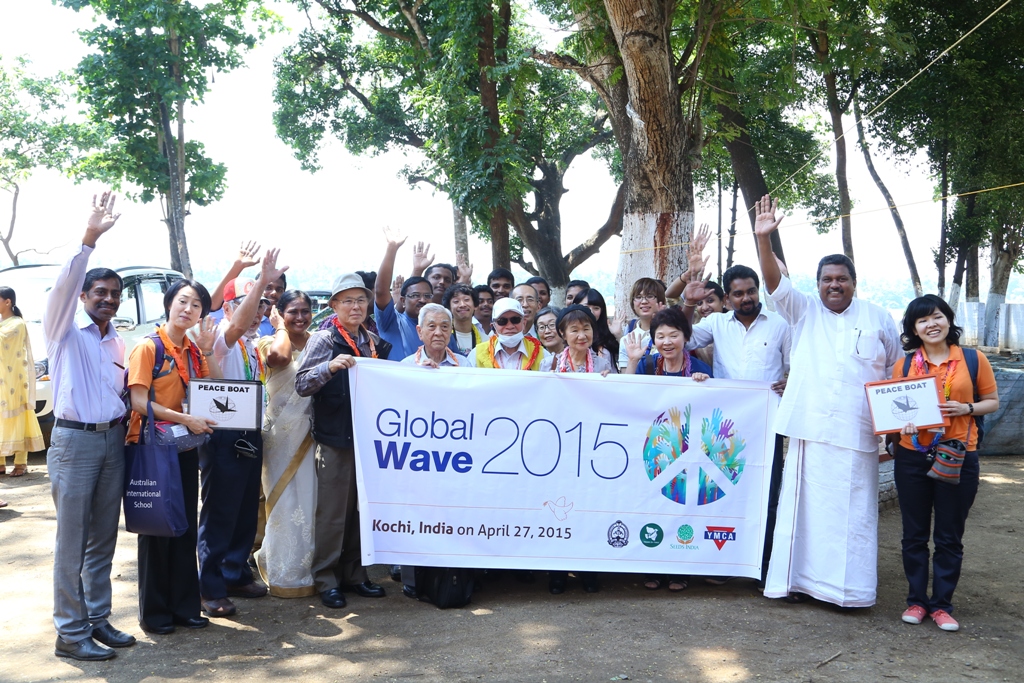 SEEDS India and YMCA Team along with Hibakushas took part in 'Global Wave', a symbolic action to wave good bye to nuclear weapons. The event was held at the YMCA South West India Region Office Aluva, situated on the bank of Holy River Periyar, which is considered to be a holy one as far the Hindu community of Kerala, India is concerned.
The Global Wave is a simple public action in cities around the world in a timed fashion over 24 hours just before the 2015 NPT Review Conference in New York. Starting at a major peace rally in New York on April 26, and then proceeding westward through each time zone every hour, humanity has 'Waved Goodbye to Nuclear Weapons' through symbolic Wave events.
The action was engaged by parliamentarians, mayors, religious leaders, youth, environmentalists, human rights activists, sports clubs, celebrities and other representatives of civil society.